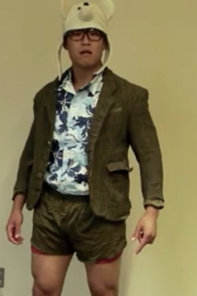 Uncle Sam appears in
BEST CREW: The Audition
as one of the few people who auditioned for joining BEST CREW, but due to his dancing which sucks, he was rejected, but he tried putting on disguises and doing the auditions again, but ended up getting beatened up by Rave. In the end of the video, he is seen joining BEST CREW while eating ice cream.
Ad blocker interference detected!
Wikia is a free-to-use site that makes money from advertising. We have a modified experience for viewers using ad blockers

Wikia is not accessible if you've made further modifications. Remove the custom ad blocker rule(s) and the page will load as expected.